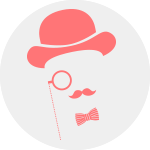 Everybody's always looking for answers. Here's some free advice. Life's not about beating the odds, it's about playing them.

Saul – betting since kindergarten
Listen to the man, will ya. When he's right, he's right.

Aaron – bookie at the age of 5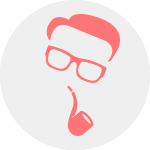 The obvious first question: What is OddsBrothers?

OddsBrothers provides a free online service, enabling users to find and compare the best odds and bet with leading bookmakers across a variety of sports/events.

What exactly are external bookmakers?

Most of the bookmakers on our service are fully integrated, which means that you can open accounts and place bets, all within the Odds Brothers service. For those bookmakers you will never be redirected to any other site to register, log in, place a bet, or deposit and withdraw money.

Some bookmakers aren't able to give us enough access to their systems to allow us to do that, but from your feedback we understand you still would like to have their odds included, for example in the case of Bet365. We call these bookmakers 'External Bookmakers' and for those you will be directed to their site when you click on the odds, online or mobile as appropriate.

If you want to place bets with them, you will have to complete a registration there. Next time you want to place a bet with them from Odds Brothers, you will just have to log in there. External bookmakers have a grey & white arrow next to their logo.

Please note that because you place your bets outside Odds Brothers, we are not able to show them on your transaction list, or to show your account balance with external bookmakers.

How do I know if a transaction has been successful?

Every time you place a bet, you will receive a confirmation containing the details of the bet you have just placed. If the bet has NOT been placed for any reason – you should see an error message informing you why this has not been the case.

In all cases – you should see either a bet confirmation or alternative message. If for any reason you have any doubt about whether a bet has been placed or not, please check the transaction log first prior to re-attempting to make the bet. If the bet has been placed, it will be recorded there.

Is it possible to change my credit card?

You can change your credit card at any time but as well as updating your card details with us, you will also need to contact each bookmaker individually to give them your new card details.

For security reasons – bookmakers will not allow us to update your card with them on your behalf. If you do not change your details with them, any subsequent deposits into your account will still try to use the old payment card.

Please register any changes on the "My Account" section of our application by following the links to payment card and billing address. Please note: If you update your card details on the OddsBrothers site but have not informed each bookmaker individually, then you may not be able to, deposit or withdraw funds using Odds Brothers.

Can I change my username and password on the bookmakers sites?

Of course, you can. Bear in mind that you will need to advise us of any changes or we will be unable to access your account to place a bet on your behalf.

Please register any changes on the My Account section of our website by following the link to the Existing account details. You can also update your account on the phone by following the My Account link and selecting Update Account button.

Please note that when entering your new username or password that these are case sensitive and must be entered exactly as they appear at the bookmaker.

Can I place a bet with a specific bookmaker?

Yes, you can bet with any participating bookmaker. Select the event you want to bet on and we will show you who is offering the best odds, plus links to the other bookmakers as well. Just choose your favourite option and continue with your bet.

Where can I see a list of all the bets that I have placed?

Simply go to the Transaction Report on our website at any time. You will find a list of your most recent transactions. We will hold the last 50, so if you need a full list you can always log into your account on the bookmaker website.

You need to login to your account first and then go to My Account > My Transaction .You can also go directly to the bookmakers for full account information.

How do I check the balance of my account?

Very easy! You need to login to your account first and then go to My Account > Existing Accounts, click on the desired bookmakers balance & Withdraw button to check your balance.

Can I bet with a bookmaker using my existing accounts?

Of course, you can! You need to go to the Existing accounts details page on our website and click on "Get Password" for the bookmaker.It will display your user id and password for the bookmaker.

What if my account balance is less than the amount I want to bet?

You do not have to do a thing: we will do it all for you. Simply proceed with your bet and Odds Brothers will deposit the missing funds into your bookmaker account to complete the bet. The amount deposited will be charged to the card that was registered to Odds Brothers.
Odds Brothers | Deposit & Withdrawal
How do I Deposit funds into my account?

In OddsBrothers, there is no need to manage your account. To simplify the process, OddsBrothers tracks your account balance and will advise you accordingly whenever you don't have sufficient funds to cover a particular bet. All you ever need to do is simply place your bet for the amount you wish to, and we'll do the rest.

Typically you will be advised either to reduce your bet amount to match your account balance or allow us to deposit the difference into your account in order to make the bet. This gets charge back to the card you registered for the service.

You can however choose to put funds into your account by going to the bookmaker site and logging into your account directly at their website and use their forms to put funds into your account. Your username and passwords that have been created by us on your behalf for any of the bookmakers can be found in Odds Brothers by going to My Account > Existing account section.

How do I Withdraw from my account?

You can withdraw your funds at any time either directly from the phone or from our Odds Brothers website.

Once logged into your account, you can go to the Existing account section, click on Balance and withdraw button to view the balance of your accounts and withdraw either the partial or full balance from any of the bookmakers you wish.

Please note that some bookmakers may not allow you to withdraw to the card that you have registered for the service In this case, you will be advised by a message at the point of withdraw to contact the bookmaker directly for instruction how to withdraw your funds.

How and where do I set Deposit Limits?

In order to limit your betting risk you are able to set a Maximum Daily or Weekly Deposit Limit on each bookmaker.

To set these limits login directly to each Bookmaker website, login using your account details found in "My Account", or contact their Customer Support line.
Odds Brothers | Account
What is my PIN number? Why do I need it?

As part of the registration process, you will choose a four-digit PIN unique to you. This is a Personal Identification Number, which is used as part of our secure channel. You will need to identify yourself to us every time you complete a transaction.

I have forgotten both my password and my PIN. What do I do?

Our system is designed to keep your information so secure that even if we wanted to, we could not tell you both your PIN number and your password.

To replace your existing PIN and password please contact customer support at support@OddsBrothers.com, or call our Phone Support Line.

I forgot my password for the website. What should I do?

If you know your PIN, we can send you a new password. On the home page where you are asked to log in, click on the Forgot your Password link.

You will be asked for your Username and PIN. Enter the same Username you used when registering. You will then receive an email with a new password. Once you have logged in you can change this password on My Account section.

I forgot my PIN. What should I do get a new one?

If you forget your PIN, we will need to send you a new one. Go to the My Account page on the website and follow the Forgotten your PIN link.

You will need to answer your security question correctly before we will send you a new PIN by TXT. You will be able to continue using our services within minutes.

What security measures are taken to protect my details?

All your sensitive information (PIN number, credit card details, and bookmaker accounts details) are kept in our "Vault". The vault is a database that contains encrypted information.

These details can only be accessed after you have actually supplied these details and your personal PIN. Furthermore, all communication with our service uses industry standard encryption technology.